---
After years of entertaining audiences, Flora began to mature, and Balding recognized that Flora no longer enjoyed performing. He decided to retire her—and on March 3, 2004, Flora became the 12th resident of The Sanctuary,
Flora possesses a very regal stature with loads of self-confidence and enthusiasm for exploring. Along with her herd-mates, Tange and Sukari, Flora makes full use of their expansive natural habitat. The three roam throughout, foraging, knocking down trees, and rolling in the mud wallows.
Become a Member of The Sanctuary at the $100 level and receive
a tax acknowledgment
a subscription to The Elephant Sanctuary in Tennessee's monthly electronic news updates, EleNews
and a one-year subscription to The Elephant Sanctuary's triannual newsletter, Trunklines
And for a Limited Time, receive a Sanctuary bumper sticker and Flora T-shirt, new design, 100% cotton made in the USA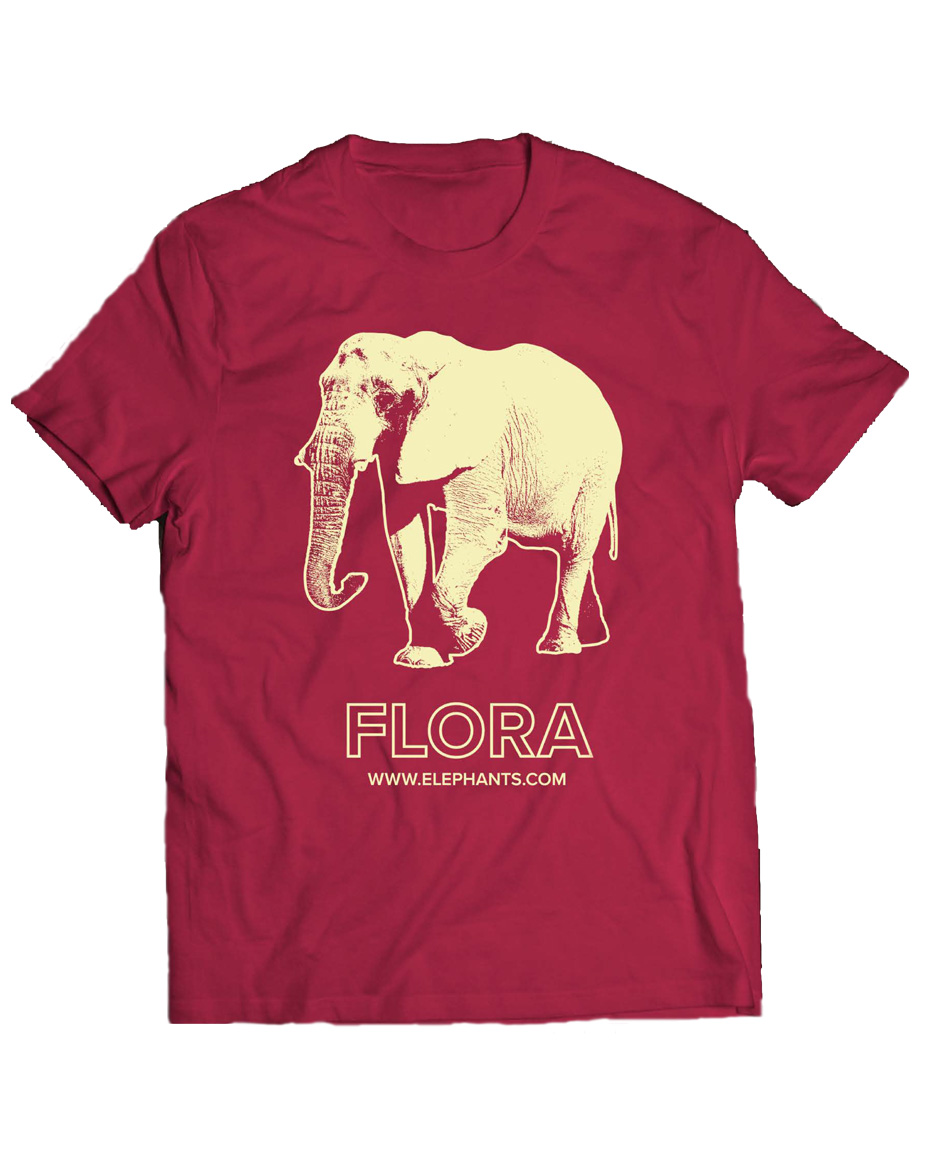 *If you select a T-shirt with your gift, you will receive a tax-deductible receipt for $80.
Take Advantage of our Spring Special and Become a Member Today!